Power washing is a high-pressure chemical treatment that uses advanced machinery to rip out bacteria, deep-clean crevices, and make your facade shine.
Get a mortgage (or refinance) in the
near future.
Secure your eligibility for a HUD loan or
satisfy HUD requirements.
Attract (and not repel) prospective
tenants.
Stop cringing every time you look at
your building.
"GOOD AT WHAT THEY DO - AND EASY TO DEAL WITH"
From the initial phone call, the professionalism and dedication of the Royal Treatment team was apparent. Every treatment they performed for us was exactly as promised each time. We've dealt with many vendors over the years. I wish more of them were as good at what they do and as easy to deal with as the folks at Royal Treatment. Our experience could not have been better!"
GARY. T
SHELBOURNE
GLOBAL SOLUTIONS LLC.
IS POWER WASHING EFFECTIVE?
Yes — but don't take our word for it. See the photo on the
right for a real before/after example of our work.
WHAT MAKES YOU DIFFERENT FROM OTHER POWER WASHING VENDORS?
We don't offer generic fixes.
Just stuff that works for your building.
Algae, rust, efflorescence? There are millions of stain
types, and each one needs a different killer. That's why
generic solutions don't work. Our chemists test a sample on
your building, determine the stain culprits, then draw from
30+ chemicals to create the most potent mix. So you get the
brightest possible result.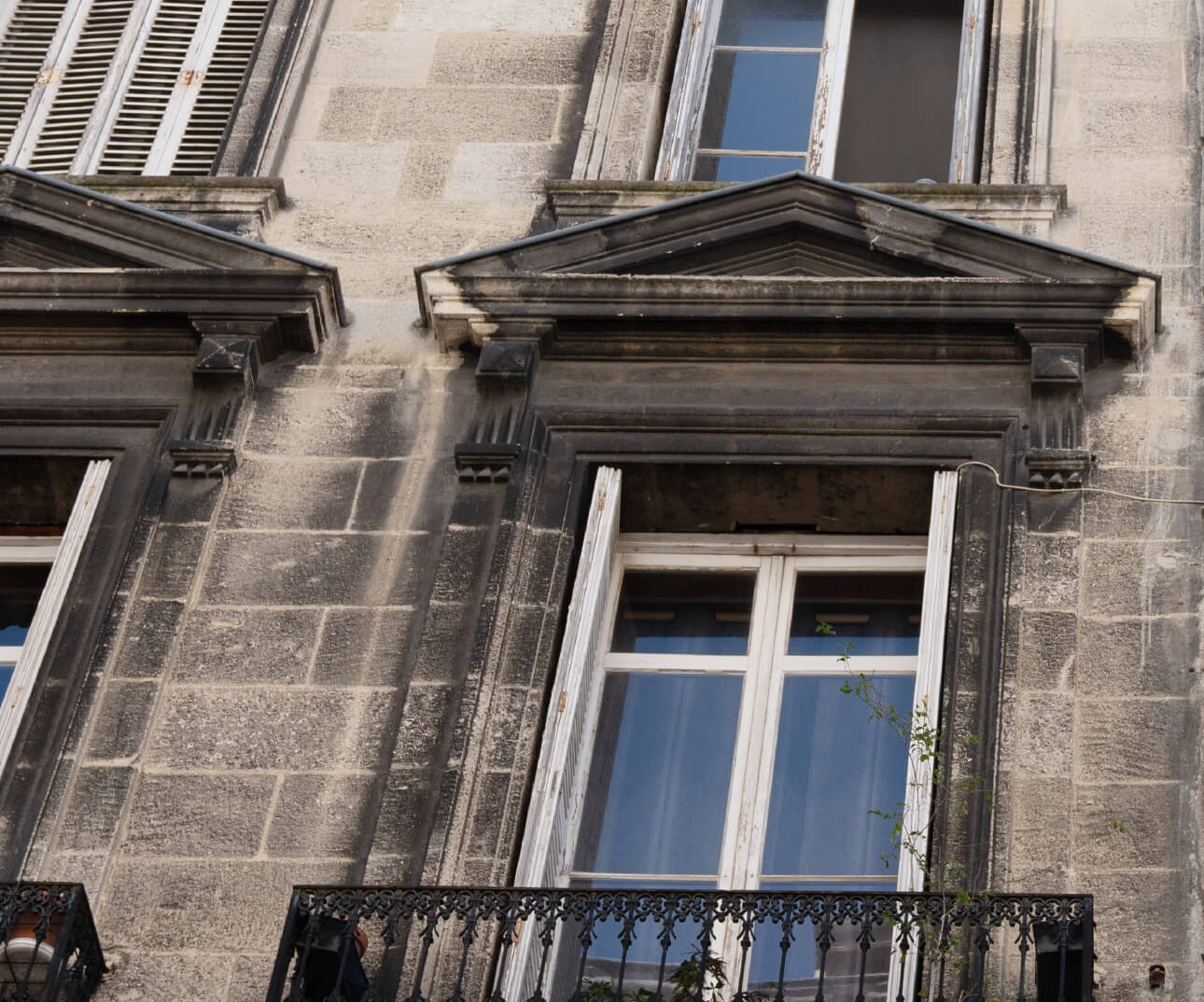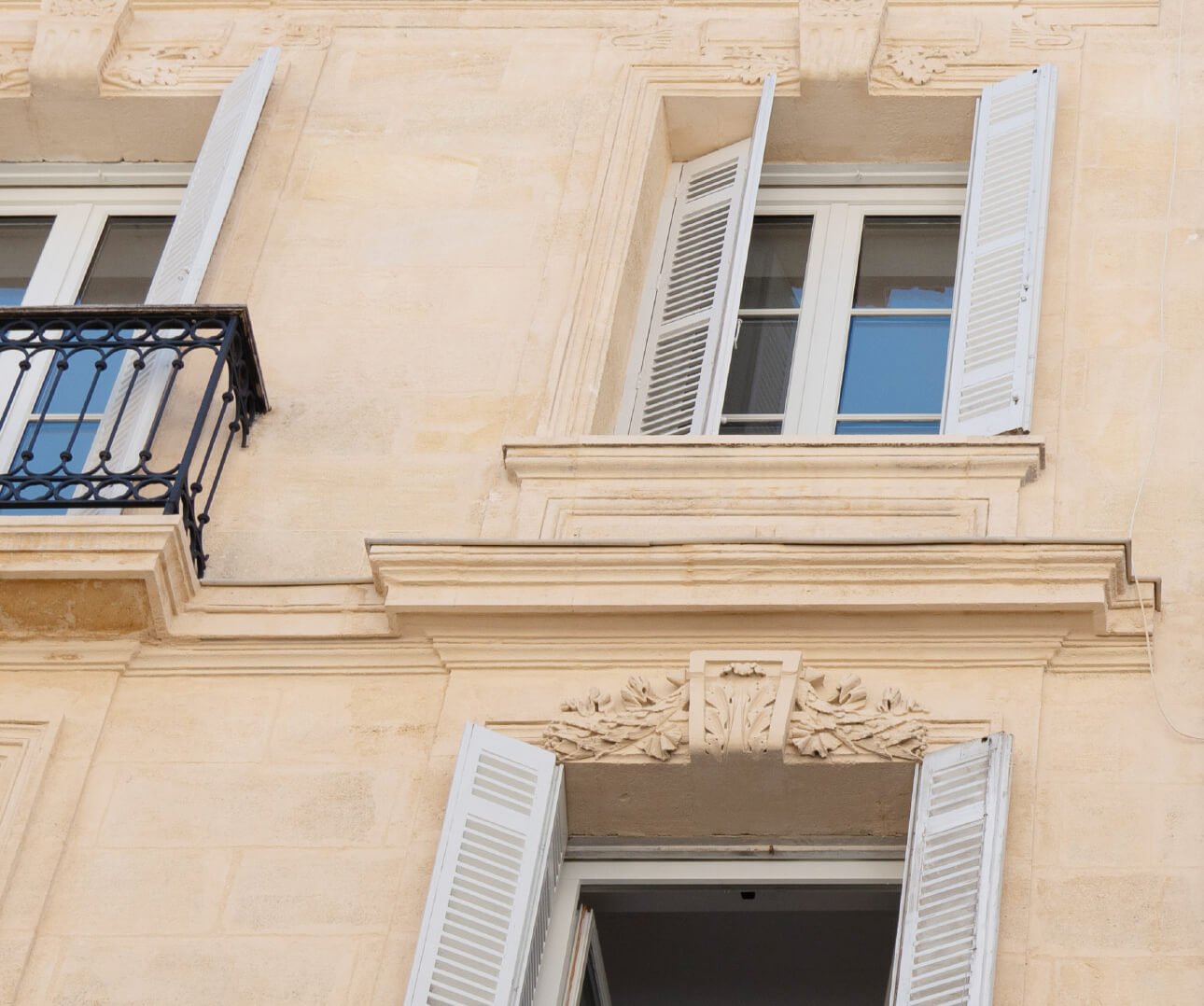 WHAT IS EXTERIOR PAINTING?
Unlike interior paints, exterior paints are built to withstand the elements, protecting against weather-related damage. So you get a fresh, updated look that covers unsightly areas — plus, you save money on repairs too.
DOES MY BUILDING NEED PAINT?
Paint will dramatically improve nearly any building facade, whether it's made from stucco, brick, or aggregate.
Different types of paints work better depending on your facade's composition. If you use the wrong kind, the paint may not adhere properly.
That's why we send a paint expert to your site. He'll assess the building composition and recommend the ideal paint.
DO I ALSO NEED POWER WASHING?
To ensure a quality, long-lasting paint job, your building must be both dry and clean. If a building is painted when it's dirty or in disrepair, the paint may end up peeling, blistering, or cracking — and you'll need to repaint again soon.
Most buildings don't need a full power washing before being painted. If your building does, we can put together a package for you that includes power washing.
IS POWER WASHING EFFECTIVE?
We customize the paint job for your building's facade & condition. That includes:
A FULL EXTERIOR
WALKTHROUGH
with our experienced team, so you're aware of any facade problems that could affect your paint job
SOPHISTICATED COLOR
MATCHING
so you get exactly the color you need (and can easily get more of it in the future)
PAINT THAT INCLUDES
WATERPROOFING PROTECTION
if needed, so water doesn't damage your building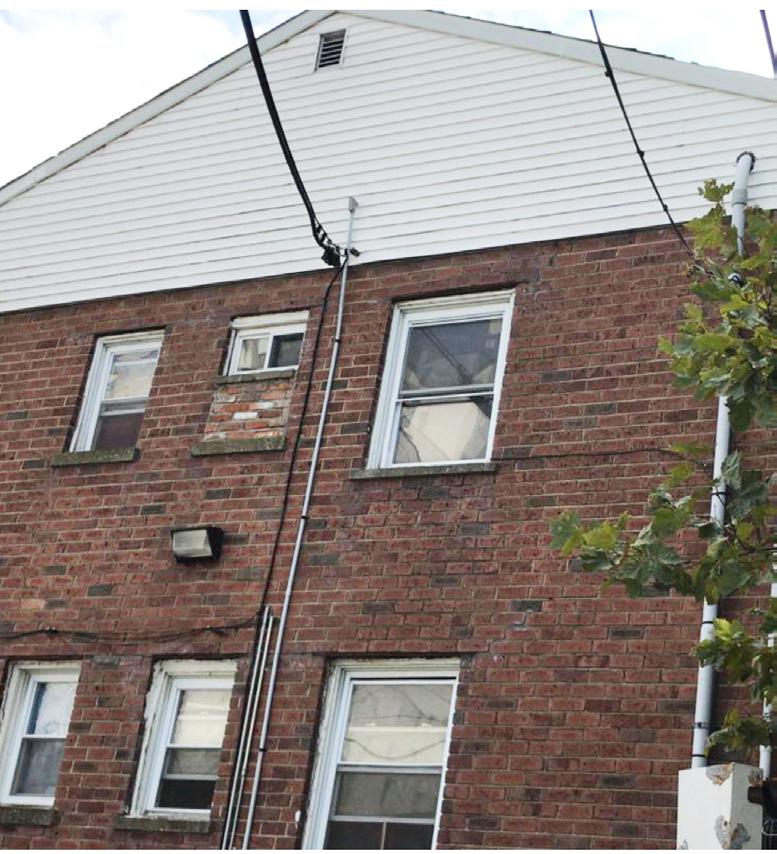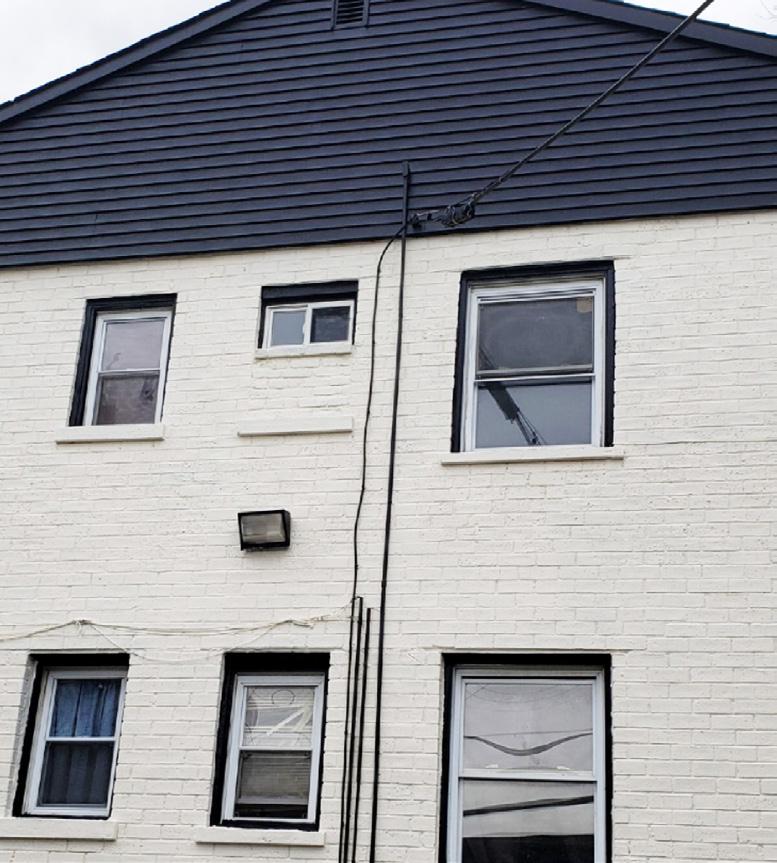 HOW LONG WILL MY PAINT JOB LAST?
Paint that is applied correctly, should last a very long time.
Our comprehensive process ensures a quality application with the right type of paint, so your building looks great for years.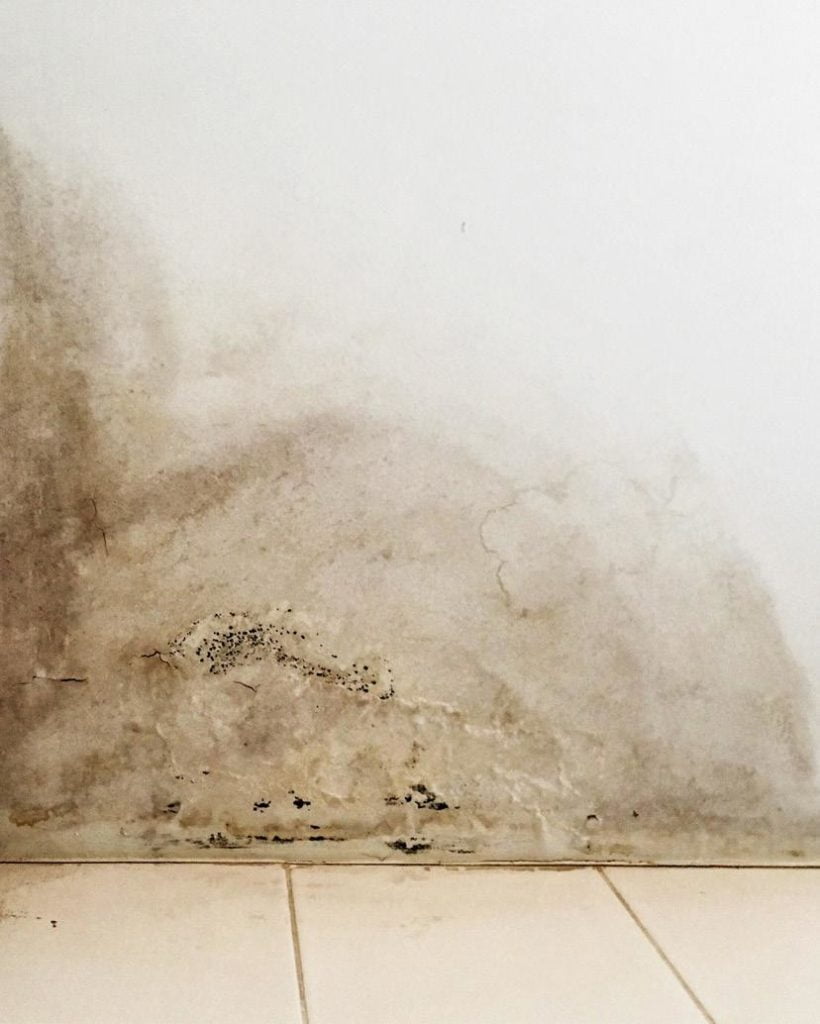 WATER INTRUSION CAN LEAD TO:
Proliferation of dangerous mold — and
exorbitant remediation costs.
Costly damage to your property — and
structural risk.
Loss of rent from angry tenants — and a steep
drop in building value.
KEEP WATER OUT WITH WATERPROOFING AND CAULKING.
WHAT IS WATERPROOFING AND CAULKING? ARE THEY THE SAME?
Waterproofing means protecting the structural integrity of your building so water stays out — and your building stays dry and safe from water intrusion.
Caulking is one type of waterproofing that uses caulk to fill gaps or cracks in the facade. 70% of water intrusion issues are a result of faulty caulking.
Yes, if you have…
An existing leak or area of seepage
Yellow or brown stains on the ceiling
Black or white spots
Dripping or leaking sounds
Dampness or mustiness
Peeling and cracking caulk
Caulk that is missing altogether.
Tenants threatening to withhold rent because of WATERPROOFING & CAULKING of any of the above.
WHAT IF I DON'T SEE ANY WATER COMING IN?
Leaking often occurs in areas hidden from your immediate view, like behind walls or under tiles. So even though you don't see it, it's still there.
You may be lucky. Water might not have penetrated, even though your building has structural issues. But your luck will run out, and water will come in, eventually.
And then it will cost even more (in repairs, property damage, and loss of rent or business) than if you fix it now.
WHAT MAKES YOU DIFFERENT FROM OTHER WATERPROOFING AND CAULKING SERVICES?
We thoroughly examine your building's structure, inside and out, to determine the exact location of your water issue. So you only fix what's actually broken — and you save money.
You'll also get our highly detailed report, complete with pictures and video, outlining compromised areas of your facade. So you're aware of any potential water issues — and empowered to prevent them.
HOW DO I KNOW YOU'VE FOUND THE SOURCE OF MY LEAK?
We're really good at diagnosing the source of the leak and pinpointing where water is getting in. But you'll still get hard evidence, in the form of:
WHAT IS RENOVATION AND FACADE REPAIR?
When a building has wear-and-tear — like crumbling mortar, dislodged stone, or holes in stucco — water can come in and cause damage.
We value engineer our renovations and facade repairs to prevent or treat water intrusion. So you get a dry, watertight building that looks like it was meant to look.
DO I NEED A RENOVATION OR FACADE REPAIR?
Yes, if your building is...
NOT attractive — so you struggle with chronic
tenant turnover
NOT watertight — so you deal with leaks and
mold constantly
NOT a safe place — so you risk lawsuits and a
drop in property value

You don't have to lose money because your
building doesn't look good.
"ACCURATE, THOROUGH, ON TIME AND ON BUDGET!"
Hiring Royal Treatment was the best decision our building made to tackle our water leak problems. They expertly guided us through the repair process.
Their work has been accurate, thorough, on time and on budget!
JONATHAN S.
Wellstone Group
WHAT TYPES OF FACADE REPAIRS CAN YOU DO?
We handle any repairs related to water intrusion.
Some of our common facade repairs:
POINTING
FILLING HOLES
WHAT MAKES
YOU DIFFERENT

FROM OTHER FACADE REPAIR SERVICES?
Our waterproofing expertise.
We don't just put back the bricks or patch the hole.
First, we assess whether the damage was due to an underlying water issue, and resolve that. Then we repair the facade and make the whole building look beautiful.
When you work with us, you get peace of mind, knowing your building is safe and watertight — and looks good too.
WHAT IS WATERPROOFING AND CAULKING? ARE THEY THE SAME?
Waterproofing means protecting the structural integrity of your building so water stays out — and your building stays dry and safe from water intrusion.
Caulking is one type of waterproofing that uses caulk to fill gaps or cracks in the facade. 70% of water intrusion issues are a result of faulty caulking.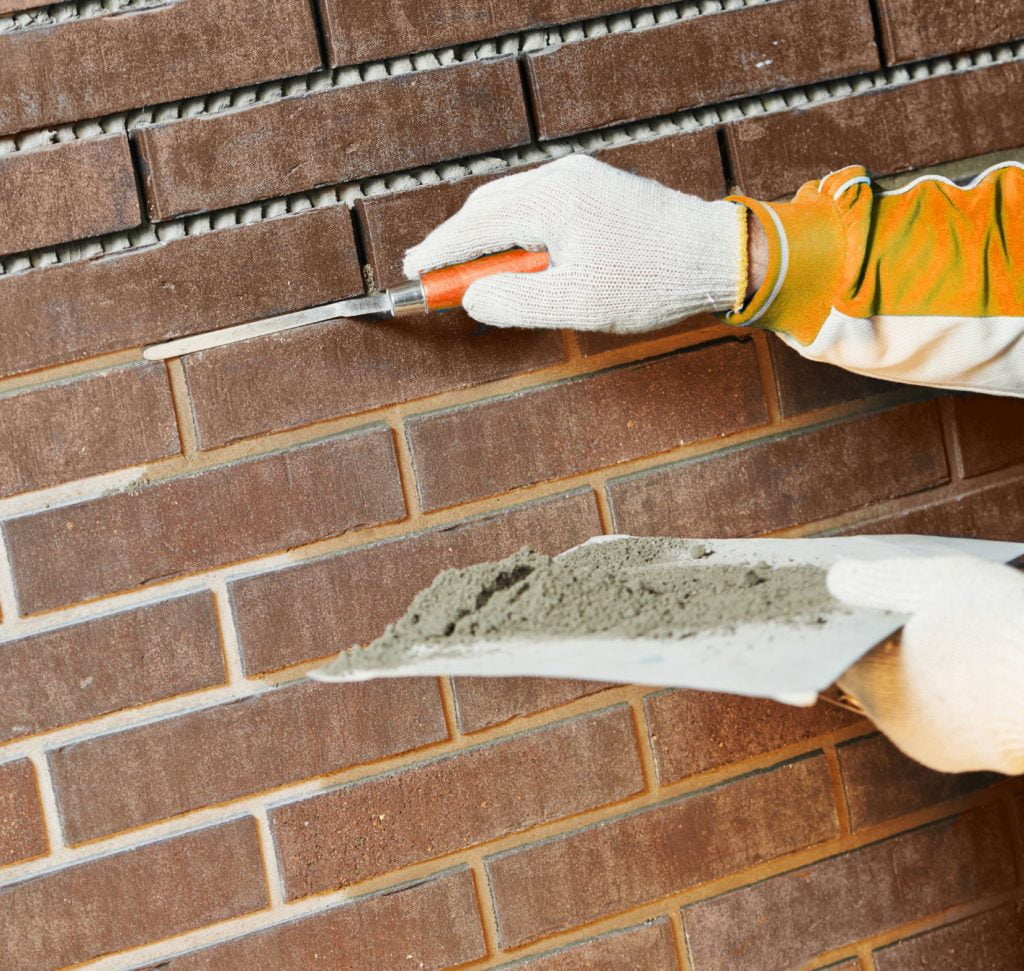 WILL MY TENANTS BE ABLE TO USE THE BUILDING AS YOU ARE WORKING ON IT? WILL IT DISRUPT THE WORKDAY?
We get it — you need access; you need an active driveway; you can't stop operations. That's why we employ a dedicated team on the ground to direct traffic and create alternate routes. We've worked on dozens of high-traffic buildings with zero disruption.
MY BUILDING IS REALLY TALL/WIDE/ HARD-TO-ACCESS. CAN YOU STILL SERVICE IT?
Absolutely. We'll address any logistical challenges with your building…we love figuring that stuff out. It's not your problem.
YES, A THOUSAND TIMES, YES!
And we'll make sure of it. The job is not done until you are satisfied.
You invested in this building for a reason. We'll help you remember what that was — and make sure everyone else, tenant and investor alike, can see it too.
WHAT MAKES YOU DIFFERENT FROM OTHER WATERPROOFING AND CAULKING SERVICES?
Pricing for each of our services varies widely, depending on factors like:
BUILDING ACCESS
PROXIMITY TO PEDESTRIANS
PROXIMITY TO OTHER CARS
PRESENCE OF ACTIVE DRIVEWAY
NUMBER OF STORIES
This is why we do an on-site visit. We'll assess your building and take all these factors into account to give you a customized quote.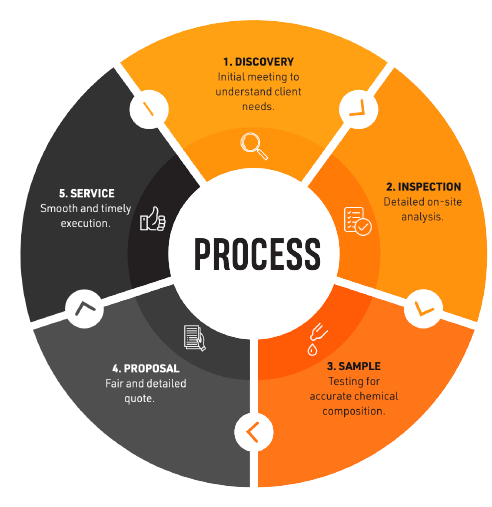 "I COULDN'T BELIEVE HOW GORGEOUS MY BUILDING LOOKED WHEN THEY FINISHED!"
Royal Treatment did several jobs at our Pennsylvania commercial location, and I could not be any happier with their service — or the results. They literally transformed our building back to its original beauty by cleaning and power washing the exterior facade, stone, and windows. I couldn't believe how gorgeous it looked when they finished!
We hired them again for several waterproofing projects too that were highly successful.
I commend Sol for his expertise and vast knowledge of just the right material, chemical, or product for every scenario. Pleasant and professional, Sol's wealth of knowledge is unsurpassed by any other professional I've met in the field.
I'd highly recommend this company to anyone seeking beautiful results for their building aesthetics and for any waterproofing needs.
MARK SCHULTZ
Facilities Director PA/NJ GSG Management
ATTRACT MORE TENANTS & INVESTORS

WITH A BEAUTIFUL, MOLD-FREE BUILDING
CALL NOW TO SCHEDULE A COMPLIMENTARY ON-SITE CONSULTATION!
1970 SWARTHMORE AVE. SUITE 4, LAKEWOOD, NJ 08701
JOE KLEIN-SALES EXECUTIVE I WWW.ROYALTREATMENT.BIZ I 347-816-7094 I [email protected]