Throughout the year, it is always important to make sure you are keeping up with the overall aesthetic of your building, especially with the variations of weather we experience. Each season is bringing its own challenges, but there are also specific services to help you conquer them. Here is how you can make sure you are setting up your property for consistent success throughout the entire year.
Fall and Winter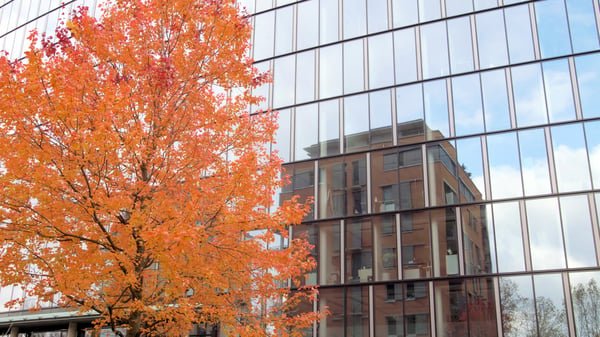 Fall is the time of year where the leaves start to change colors and fall off the trees, but also the time where we see an increase in rainfall, temperature drops, and it's also the beginning of preparation for the winter season. In order to prepare, you should be inspecting your property for any loose or damaged bricks, damages to the roof, and any other areas that may need to be sealed. By doing this, you are ensuring that your building is safe from water damage, avoiding cold drafts during frigid nights, and preventing excessive damage to your facade.
In addition, this is typically the last chance of the year for property managers to clean up their buildings with pressure washing as these jobs require warmer weather and no rainfall.
As the fall comes to an end and we enter winter, it is especially important to inspect your building after the extreme winter storms. Be sure to remove all snow from your property's roof as this is the primary reason for leaks and excessive water damage during this time of year. Keep your property and tenants safe during this time and you will be in a great position to begin the spring.
Spring and Summer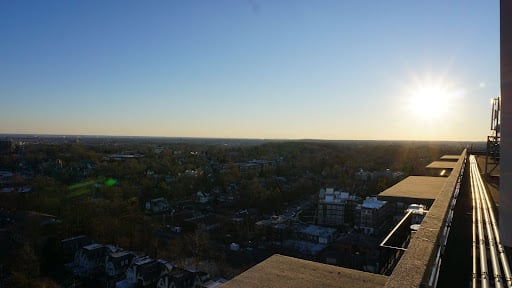 When the spring season approaches, this is where we begin to assess any damages that came from the brutal winter weather. Sometimes we may be lucky enough to have minimal damages, but it is important to have your building inspected to be sure. Once the weather starts to change, it is a key indicator that you should start doing this. Some of the things you should look for are damages to your facade, such as loose or broken bricks, any water seepage, and the overall foundation of your property.
After the winter, your building is going to be ugly. This may sound harsh, but it is true and an ugly building is certainly not a profitable one. This is a busy season for getting your building cleaned, so be sure to be on top of this as soon as you can.
Everyone's favorite time of year, at least ours, is the summertime. Who doesn't love sunshine, warm weather, and a fresh paint job on your building? Not every building is due for a new paint job, so use this time to do any pressure washing or last-minute facade repairs that you could not attend to earlier.
If you are not sure about the extent of each one of our services, then feel free to schedule a consultation to learn more!