1. Routine Inspections and Restoration
The value of your property is very important to maintain and could be affected throughout the year and the obstacles it may face. Scheduling routine inspections will help conquer these obstacles and put you in a better position to succeed. Throughout the year, you will experience changes in weather that could lead to dangerous conditions and unhappy tenants and it is important to make sure that you prevent this from happening. By performing routine inspections you can keep your property, investment, and team safe. Learn more below about how to maintain your property and team!
2. Keeping Your Tenants Happy
In order for your tenants to be happy, they need to feel good about where they are. Unhappy tenants result from neglected property that looks like it is falling apart each day. Although the road to restoration could be a lengthy one, a tenant's feeling towards the property will shift as they see management take the matter into their own hands.
You are probably asking yourself, how does the exterior of my property change the way my tenant lives. The exterior of your property is more than a sight to see, it is the foundation of your investment. As your facade starts to deteriorate it will cause further damages to the interior of your building such as water damage, mold, and other harmful substances. Take the time to invest in your property and your tenants happiness, to protect your investment.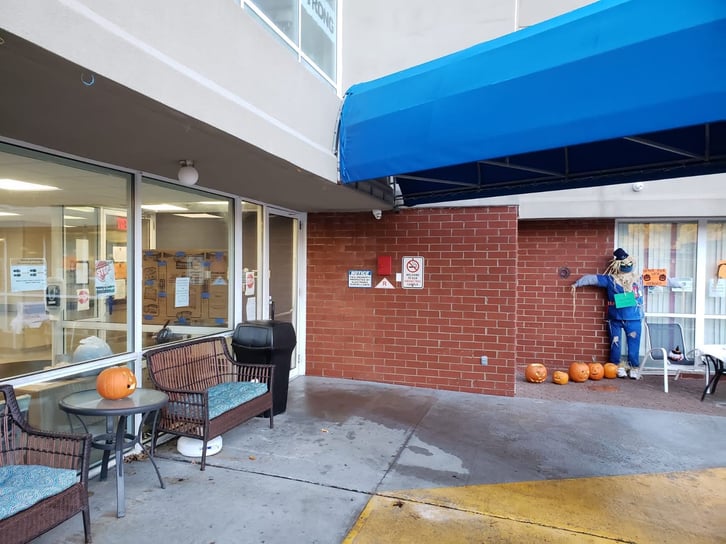 3. Fading Paint
No matter how big or small a job is for your team, there is nothing more important than the safety of your employees, the property employees and tenants, and the surrounding environment. One of the most dangerous tasks is working on high buildings in crowded areas. It is crucial to have your team members properly trained on using lifts, ladders, and scaffolding.
Providing them with this experience is a step in the right direction to making sure everyone is safe. In order for the job to meet the highest standards, team safety needs to be taken seriously. Knowing that your work team is safe translates to keeping the entire property safe and out of harm's way. In order to understand the area and the safety measures needed for the job, schedule a free consultation with our team.